Researchers
Master students
Anne Aaltonen
Annika Wiksten
Miranda Grönholm
Mervi Lindfors
Annika Welling-Nyberg
Mia Forssell
BEEG members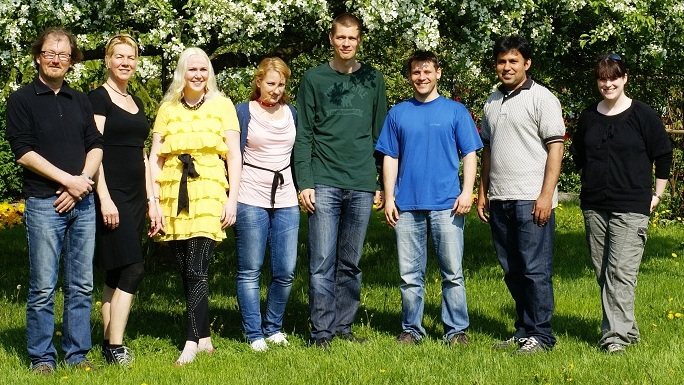 From left: Kai Lindström, Titti Bohlin, Karin Kjernsmo, Alexandra Balogh, Sami Merilaita, Tamás Kopcsányi, Sohel Shakwat, Jennifer Blyth
Click on a name to find out more about their research.
Collaborators
Also visit some of the other research groups at Åbo Akademi University's Environmental and Marine Biology section:
The Laboratory of Aquatic Pathobiology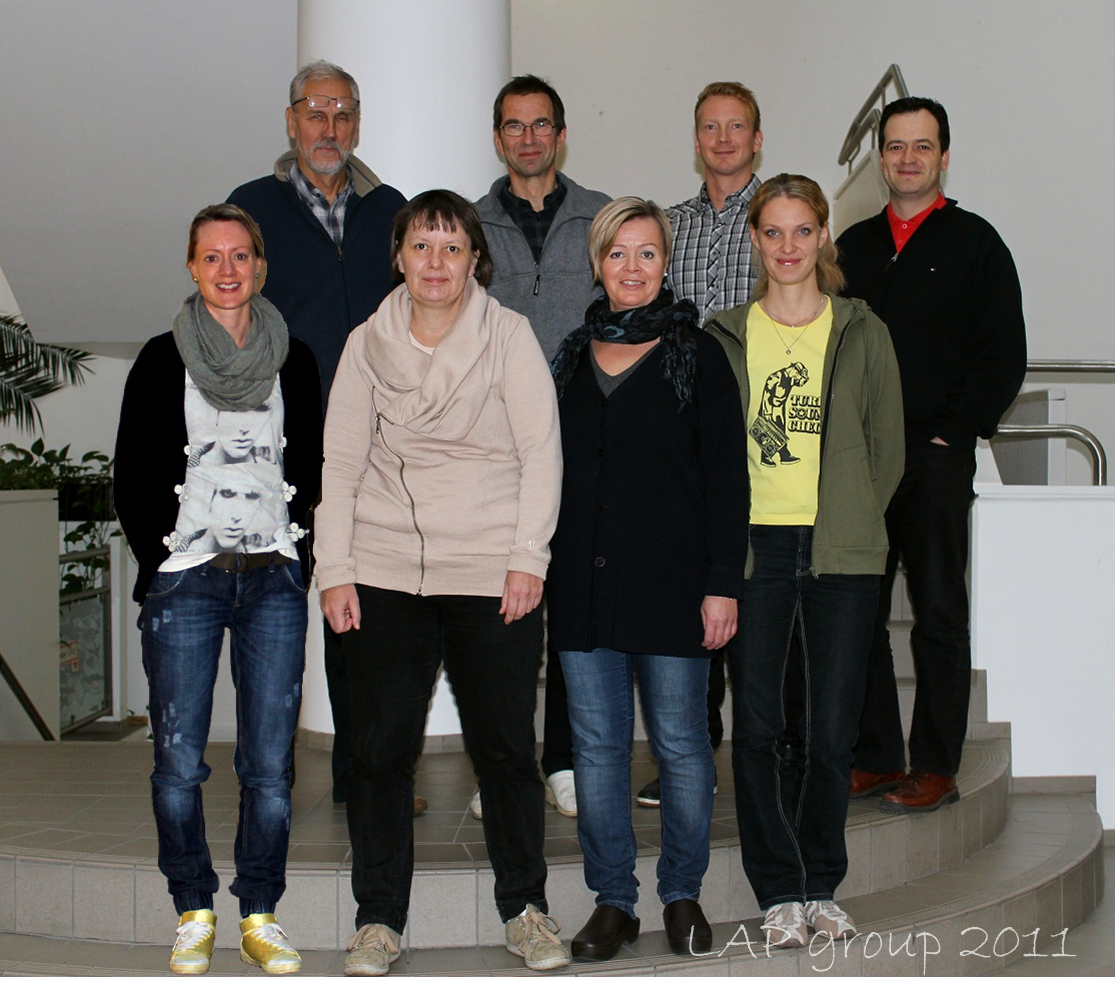 From top left: Hans-Peter Fagerholm, Tom Wiklund, Krister Sundell, Levente Bacsó, Eva Högfors-Rönnholm, Tove Johansson, Maija Liisa Hoffrén, Mikaela Sundqvist
The Laboratory of Aquatic Pathobiology is an integrated part of the Department of Biosciences, Åbo Akademi University. The research of the Laboratory is presently focused on the following subjects:
reproduction disturbances and diseases in wild fish, with special emphasis on the Baltic Sea
infectious diseases in wild and farmed fish in brackish and fresh water
parasitic diseases in domestic and wild animals.
The Laboratory staff schedules regular teaching for students on fish diseases and related subjects. Students are offered good opportunities for laboratory practice and for studies aiming at MSc and PhD thesis.
Here's a link to The Laboratory of Aquatic Pathobiology's own homepage at Åbo Akademi