With todays autofocus systems, most manufacturers are shipping their cameras with simple matte focus screens. This makes it hard to use manual focus lenses or, in my case, a misfocusing lens.
In the past, focus screens had precision ground microprism/split-screen focusing indicators, from which you could clearly see if the subject was in focus or not.
When focused properly, the two halves in the split-screen join and the microprism pattern disappears. Wonders of optics.
Although the focus screen in 300D is not officially interchangeable, commercial alternatives exist, at prices around 100 euros.
Disclaimer
This document not intended as an instruction manual.
I take no responsibility for damage caused by performing these procedures.
A digital SLR is a sensitive piece of equipment and should not be serviced by untrained users.
This will undoubtedly void your warranty.
The donor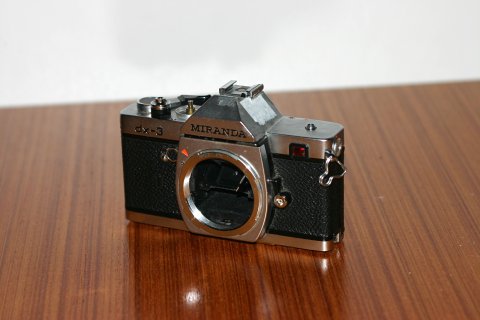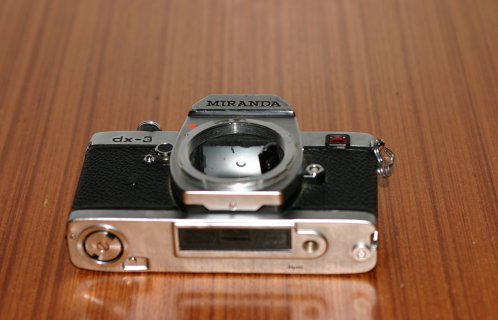 Bought this old manual focus film SLR body at a flee market. Cost 10 euros, and the focus screen (visible on the right picture) is probably the only thing still functional on it.
The Miranda dx-3 was produced in the mid-70's when SLRs had real focus screens.
More info at
Miranda Camera Home Page.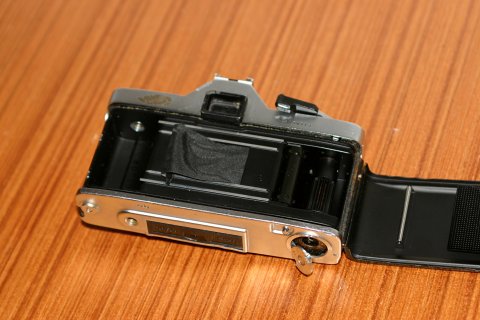 That was once a shutter curtain...
Removing the screen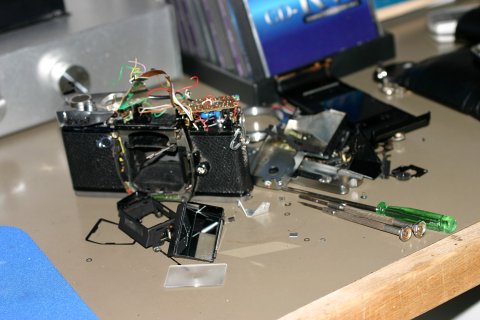 The focus screen in the Miranda dx-3 was clearly not intended to be removed.
Took quite a bit of wrestling and I had to dismantle the entire thing to get it out, including lifting out the prism from the viewfinder.
Don't understand how they put it together in the first place.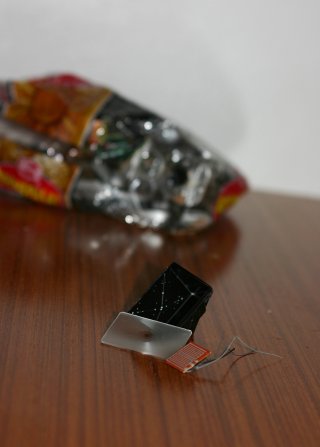 Focus screen out. Decided to keep the light metering sensor for future experiments, and the prism because it's beautiful.
Also saved the M44 lens mount in case I stumble over some lenses for free or cheap and wish to make an adapter.
Adaptation and installation in 300D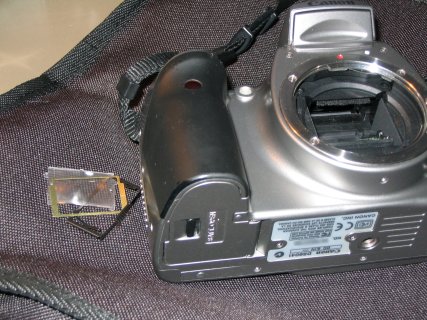 First, removing the original screen. Beneath the foam is a metal bracket that keeps the screen in place. Press it downwards with a small knife and it is easily released.
The APS-C size screen of the 300D is quite a bit smaller than the Miranda screen. Used sand paper to make the new screen the correct size.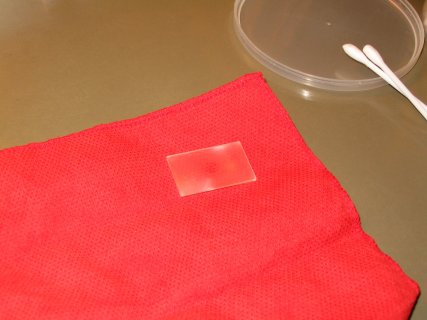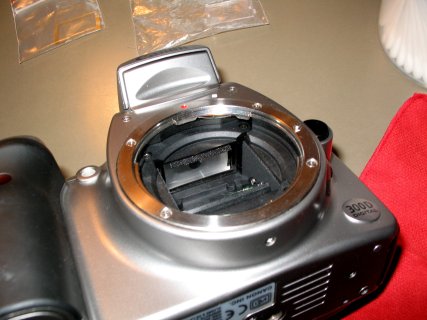 After sanding it down I cleaned it off thoroughly with alcohol and microfiber cloth, then installed it in the 300D.
Through the viewfinder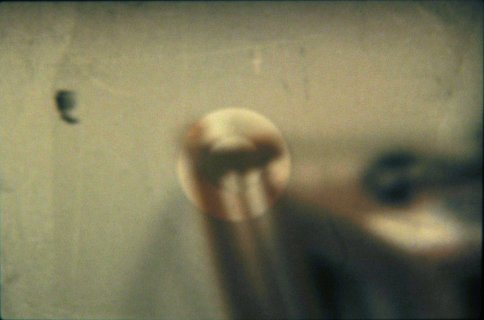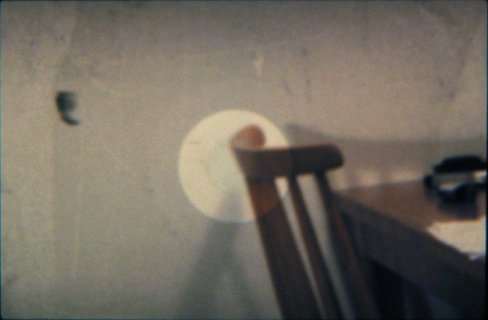 It is hard to tell from these images how well it works (taken with a digital compact held to the viewfinder), but I am very pleased with the result.
On the left you can see that the subject is not in focus, while the right picture shows achieved focus.
The black spot is a scratch on the focus screen.
References
Installing the Haoda Manual Focus Screen (Camera Hacker)